There is a good number of items that are "bigger" purchases, over $50, that I've been wanting. I've been limiting smaller purchases for a while now in order to have the funds for any of this stuff. I made an exception with my recent Sephora and Forever 21 hauls that I posted on Youtube recently because I wanted to treat myself. Just going to share with you the items I have been thinking about

Dyson vacuum for pets $500.
That's nearly a month's rent OUCH!
I initially wanted a Roomba but that's not going to be powerful enough for my messes.

Logitech MX mouse for computer gaming, editing and all that $80
My mighty mouse suuuucks. The kid at Best Buy tried to convince me into getting Logitech back then but I resisted because the Apple one was "prettier"

Canon PIXMA MG5220 $100
I was tired of having to plug in my notebook to the printer every time I need to print something. Now would be the perfect time to get this since Amazon is currently having a $30 off promo but now I'm not sure if I want to get it anymore since the apartment office has free printing and copying hmm….

I'm looking to get some small TV in the $200-$300 range. Just something I can have over my desk. I don't watch TV and stream most of the stuff I want to watch online, but I miss watching CNN and Anderson Cooper is starting a daytime show soon… lol

Vanity Girl Mirror $300
I want the hanging mirror but am a little concerned about how stable it is. I'm already worried that my white board is going to fall down lol

TEMPTU Airbrush System $225
I'm looking at the amount I pay for my MUFE foundation and am thinking that I could have gotten a TEMPTU this whole time. I'll have to be close to finishing all my foundations before I get serious about this one. Mmm airbrushed makeup everyday. How fierce would that be!

INGLOT eyeshadows $150
Yeah, I'm looking at getting like 30
I love their eyeshadows and I'd swap my MAC shadows for INGLOT equivalents if I could. Bummed by their customer service though because I had a problem checking out and never got any response through Twitter or their contact form.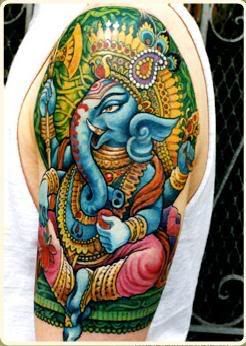 Last but not least, a tattoo by Mike Davis from Everlasting Tattoo in San Francisco. The man does amazing colour work and has also worked on Margaret Cho! There's a bit of a story about my discovery of Mike Davis but I'll talk about that later. I'm estimating what I want to be around $1000 but I haven't actually started talking to him and had anything drawn up yet